Keynote Speakers

Keynote Speaker I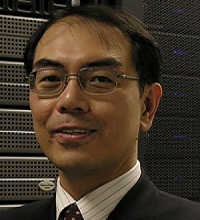 Prof. Shinto Teramoto
Kyushu University, Japan

Shinto Teramoto is a Professor of law at Kyushu University in Fukuoka, Japan. Prior to joining the university in 2010, he was an attorney specializing in venture capital finance and intellectual property for about 20 years.Currently his research interests focus on the fundamental elucidation of the intellectual property and information law system in the context of social network analysis; identifying the function of media in cultural diversification; the function of intellectual property rights in promoting diffusion of technologies; and medical cloud. His recent publication includes 'Trust and Efficiency of Communication: A Social Network Perspective' in Fenwick, M. et al (Eds.) "Networked Governance, Transnational Business and the Law" (2014), and 'Protect Network Neutrality against Intellectual Property Rights: A Legal and Social Network Perspective' in the International Proceedings of Economics Development and Research (2012).
Speech Title: A Social Network Perspective to Designing a Law
Abstract: Curation media plays an important role in diffusing medical and healthcare knowledge through the society. However, curation media is sometimes harmful to the society when it distributes incorrect or misleading information that is likely to cause unhealthy behavior. Lawyers are likely to recommend that operators of curation media pre-screen the information that they curate and distribute. However, the ability of pre-screening to prevent dissemination of harmful information is limited for various reasons. The speaker proposes that negative comments or objections raised by third parties to such harmful information can be useful to identify and correct incorrect or misleading information distributed by curation media. Further, from a social network perspective, the speaker explains that such negative comments or objections should be curated and re-distributed by another curation media. However, any discussion that totally depends on models may deviate from reality, while analysis of reality without simplification may lead us to chaos. The speaker suggests that social science and its application needs the collaboration of specialists both skilled in designing and utilizing simple models and skilled in empirical studies.
Plenary Speaker I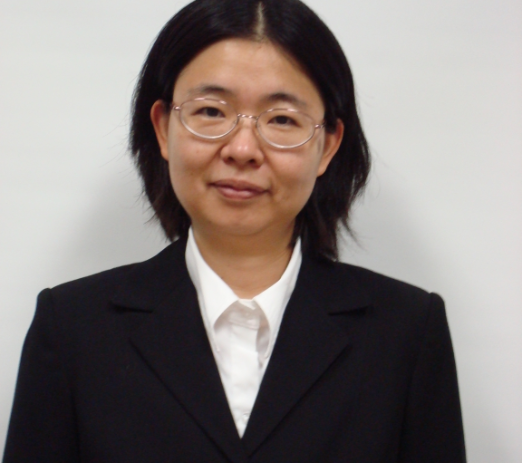 Assoc. Prof. Tomomi Naka
Tottori University, Japan
Tomomi Naka is an associate professor in the Faculty of Regional Sciences at Tottori University, Japan. She received a PhD in anthropology at the University of Iowa, Iowa City, USA, in 2009. She has been researching the relationships between religion and economic activities, representations of cultural and religious minorities, and short- and long-term cross-cultural experiences. Before returning to Japan, she worked in the United States and Bangladesh as a university and college instructor. For two decades, she has been studying the Amish and Mennonites in the United States, and she has published several articles in English and Japanese on this topic.
Dr. Naka is a member of the American Anthropological Association and the Japanese Society of Cultural Anthropology. She has received many awards and fellowships, including a graduate summer fellowship at the Young Center for Anabaptist and Pietist Studies at Elizabethtown College, Elizabethtown, Pennsylvania, USA.
Speech Title: Trying to be a Good Contributor to a Faith Community: An Examination of Conservative Mennonite Single Women's Career Paths
Abstract: In this presentation, I examine opportunities and challenges among unmarried women in conservative Mennonite communities in the United States. Based on their interpretation on the Bible, conservative Mennonites strongly emphasize women to be caretakers and men to be leaders of home. Based on this view, being a wife and a mother are often taken-for-granted-future paths for many young women. In reality, however, not all women marry, and whether they prefer or not, they need to find a way to make their living by themselves. Based on interviews among conservative Mennonite single women in various ages, this presentation illustrates the ways in which conservative Mennonite women establish themselves as single, but also contributing members of their faith communities.
Becoming single is a gradual process, as most of women, if not all, did not choose to be single from the beginning. As they stay single longer, they transition to single adult women, who make their living by themselves. Such transitions are not easy. As their religious communities discourage participating in higher education, it is difficult for these women to pursue professions that require specialized training. In addition, jobs available to them tend to emphasize supportive roles, rather than administrative or supervising responsibilities. Despite such challenges, they gradually make decisions that lead them to find their own places in their religious communities. Some relocate themselves in response to the requests from their families and religious communities, and others seek particular jobs, which, in their mind, are consistent with their religious views.
Giving several representative examples, this presentation discusses challenges that these single women face and their creative responses. In their process of becoming single adults, many single women extend their own social networks in diverse Mennonite communities. I suggest that for conservative Mennonite communities, such social networks that single women's provide play a vital role in connecting geographically widespread faith communities.